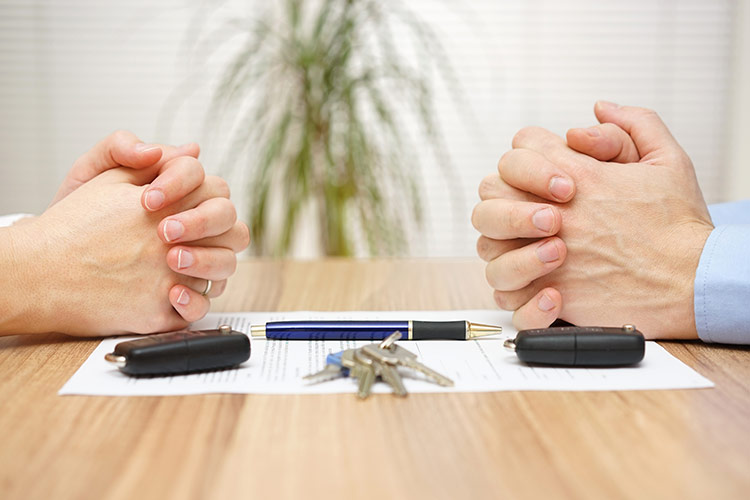 DISSOLUTION OF MARRIAGE
In Florida, there are two grounds for a divorce.  The most common one is where the marriage is "irretrievably broken."  The second is with regard to the adjudicated mental incapacity of one of the spouse's.  In the latter case, no dissolution of marriage shall be allowed unless the party alleged to be incapacitated has been so for the preceding period of at least three years.  The typical dissolution of marriage process (unless a "simplified dissolution of marriage" action is involved) begins with the filing by one spouse of a petition for dissolution of marriage.  In such petition, the petitioner alleges the grounds for divorce and sets out in general terms the facts and relief requested by that spouse (e.g. alimony, child support, etc.).  The other spouse can file an answer thereto and can choose to include a counter-petition for dissolution of marriage outlining additional issues and relief that the respondent spouse requests the court to address and grant.  The action is filed in the circuit court in the county where the spouses last lived together or in a county where either spouse resides.  To obtain a dissolution of marriage in Florida, one of the spouse's must have resided in Florida for at least six months prior to the filing of the action as a permanent resident.  Such residency requirement would seem simple enough, but considering Florida is such a peripatetic state, residency sometimes becomes an issue.  Without such residency requirement being satisfied, the Florida court lacks subject matter to grant a divorce.
During the dissolution of marriage process and proceedings, in most cases the parties will be required to comply with what is referred to as "mandatory disclosure".  It mandates both parties to file family law financial affidavits (reflecting that party's income, expenses, assets and liabilities) and produce certain but limited financial records.  There can and typically is other required financial and other disclosures over and above the "mandatory disclosures".  There can be hearings with regard to temporary relief matters such as temporary alimony, temporary child support, temporary attorney's fees, etc., and usually depositions of the parties and perhaps third parties as well.